Improve Organizational Performance with CMMI V2.0
12:00 noon – 01:00 pm (EST)
CMMI V2.0 is a performance measurement and improvement framework.
Business goals are tied directly to operations to driving measurable, improved performance against time, quality, budget, customer satisfaction, and other key drivers.
CMMI V2.0 helps organizations quickly understand their current level of capability and performance in the context of their own business objectives and compared to similar organizations.
Does your organization…
struggle to deliver products that really satisfy all of your users' needs?
often find it difficult to eliminate defects in your products?
want to design a product or service that gives you the edge over the competition?
If you answered Yes to any of the question above, you must attend this webinar.

David and Margaret discuss ways to continue building your organizational capabilities to better meet your business objectives by taking advantage of our newly architected CMMI V2.0 model.
In this webinar, you will learn:
To apply how CMMI V2.0 for business performance improvement
To benchmark their performance using a new appraisal method
To accelerate the structured adoption of CMMI V2.0 for performance
Using live examples and case studies, David and Margaret shall demonstrate how you can leverage CMMI V2.0 to improve your business process's capability and maturity.
Utilizing Capability Maturity Model Integration (CMMI), Lean, Six Sigma, Agile and ITIL techniques, Mr. Greer supports a variety of market sectors (Aerospace, Health Care, Government, Telecommunications, Power Generation and Distribution, Transportation, Application Development, Banking & Finance, Retail, and Service Providers) and their related consulting partners. Mr. Greer is a Certified High Maturity SCAMPI Lead Appraiser and Authorized CMMI Instructor for both the Development and Services constellations for Version 2.0.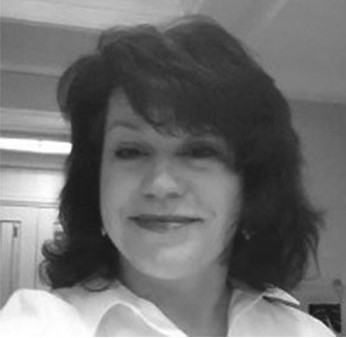 Margaret is a High Maturity Lead Appraiser for the Capability Maturity Model Integration (CMMI). She is an ISO 9001/27001 Lead Auditor. Margaret developed a Crosswalk for Agile/CMMI/ISO/SAFe in order to support clients who implement more than one model/standard. She is a Certified Scrum Master, Certified Product Owner, Certified DevOps and SAFe Program Consultant. Margaret has a Masters in Information Systems, and a certificate in Cloud Security. Margaret is a Provisional Assessor (#42) L1-3 for the Cyber Security Maturity Model Certification (CMMC).
The Development view provides guidance for improving an organization's capability to develop quality products and services that meet the needs of customers and end users.
Increase quality
Reduce cost
Improve time-to-market
Improve product
lifecycle management
Gain organizational agility
The Services view provides guidance for improving organization's capability to efficiently and effectively deliver quality service offerings that meet market and customer needs.
Gain customer loyalty
Develop resiliency
Improve time-to-market
Increase quality
Reduce cost
The Supplier Management view provides guidance for improving organization's capability to identify and manage suppliers in a way that maximizes supply chain efficiency and reduces risk.
Meet growth demands
Keep pace with product demands
Reduce supply chain risk